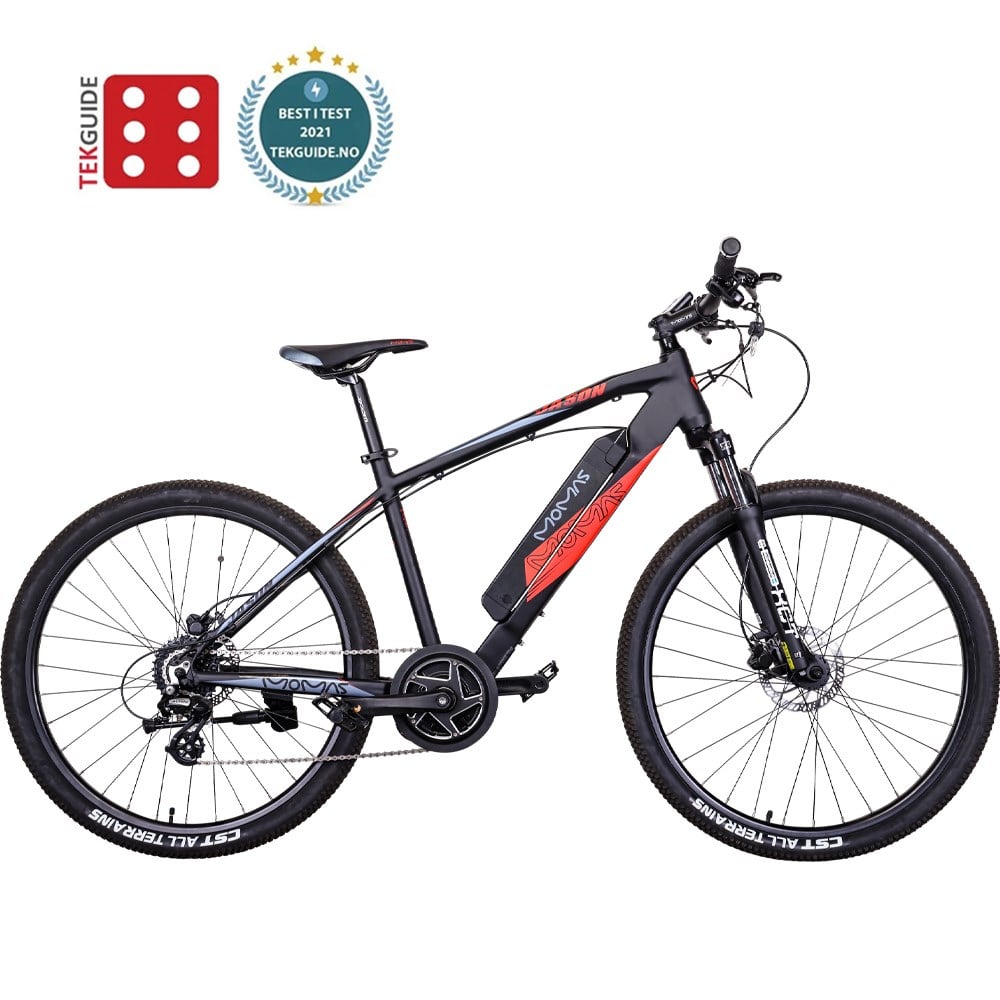 Norway's most popular electric bike regardless of brand! An incredible electric mountain bike with mid-mounted Bewo motor for a low price. Shimano hydraulic disc brakes and gears. Samsung 36V, 14ah battery.
This is Norway's best electric bike purchase, new 2021 model! Test winner at Tekguiden.
20% Increased battery capacity, now 14ah
New and improved engine
Longer range
Waterproof connections
More quiet
Momas Jason 2021 is a further-development of tek.no's test winner Randolph. Jason 2021 comes with a new large battery of 14ah and 504wh which gives significantly increased range! New improved engine is more quiet and energy efficient. It contributes to an increased range as well as a more comfortable experience on a bicycle seat. The electric bike has also been installed with new waterproof couplings, so that it can be used in all kinds of weather! Jason 2021 is unbeatable compared to EVERYTHING else on the market at the same price range. The test winner has been taken to a whole new level and the improvements are great! With test-winning components and drivetrains from shimano, you are guaranteed Norway's best electric bike purchase at an insane price. As always, you get pedals and support included. No one above, no one next to - Momas Jason!
0
0
Was this article helpful?