Orders are sorted and processed depending on whether the product you ordered is in stock. It may take up to 1 working day from the date the order is placed until the order is processed at the warehouse. In this article you will find our different order statuses and what they mean.
How to check your order status
You can click on the link below and log in to see your order status. Du kan trykke på linken nedenfor og logge inn for å se status på din bestilling. If you placed an order without registering: register with the same email that the order was placed with and then try the link below again.
https://e-wheels.no/konto/ordrehistorikk
Order status - what they mean
Received - not sent: Your order is registered and will be processed consecutively if the product is in stock.
Sent:Your order is either dispatched from our warehouse or ready for pickup at our store (depending on your preferred delivery option). If your order has this status, but no tracking information is shown, we are still waiting for the parcel to be registered at Bring. Tracking is only available once the order has been sent, normally within 24 hours and by the latest 2 working days.
Not received a tracking number? Press here to see what you can do.
F-Product name: This means that your pre-order is registered and you are secured to receive your desired product with the batch you ordered from.


Products in stock have an expected 1-4 working days delivery time.
The product will normally be sent the same working day as the order is placed if placed before 10.00 AM. Delivery time can vary somewhat depending on delivery address. Delays at Bring may occur due to unforeseen external events and high demand. Orders placed after 10.00 AM will be sent from our warehouse the next day.
If tracking does not update - Press here. 
Pre-orders
Products that are not in stock kan be pre-ordered so that you are secured delivery with the next batch that arrives. Estimated delivery time on pre-orders is always shown on the products website.


See illustration below of where to look for if the product is in stock, and if not, when estimated delivery will be.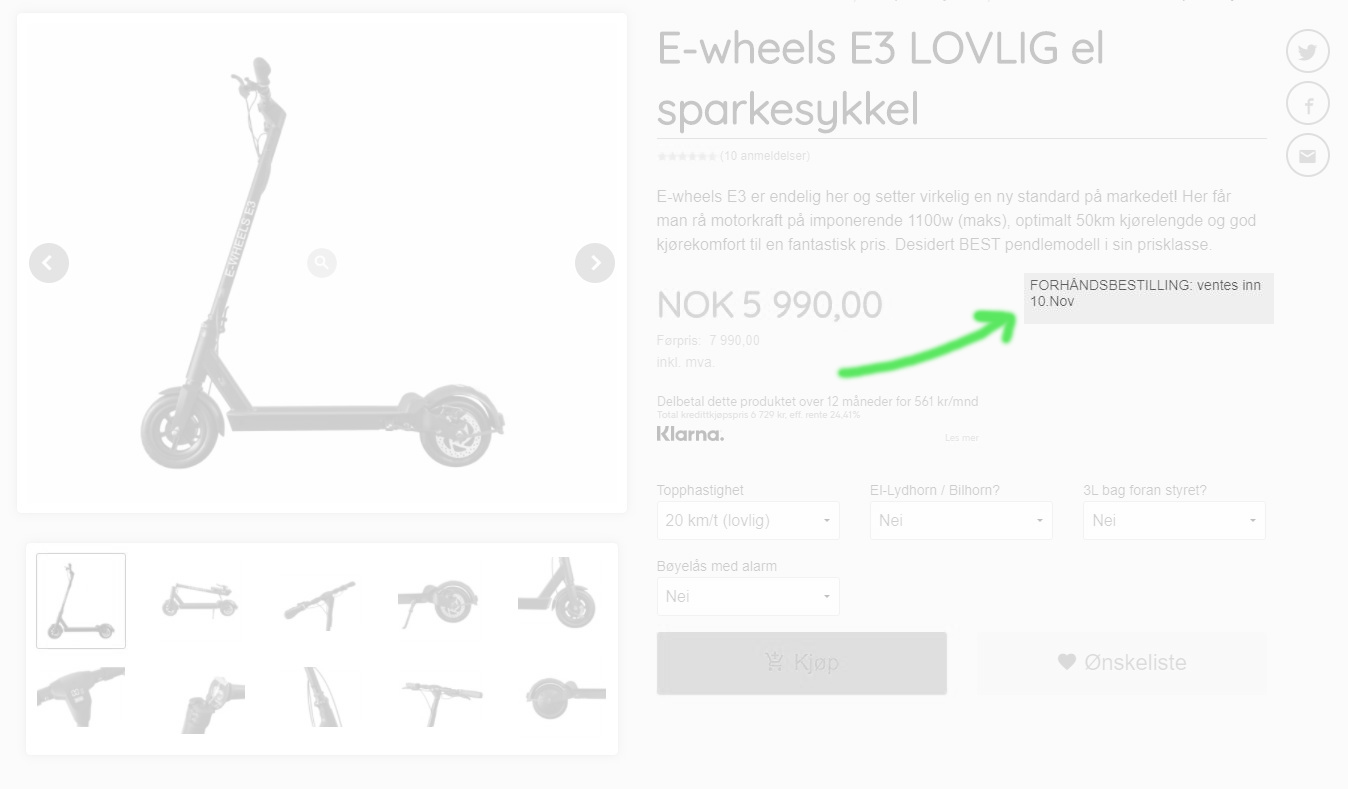 29
-29
Was this article helpful?