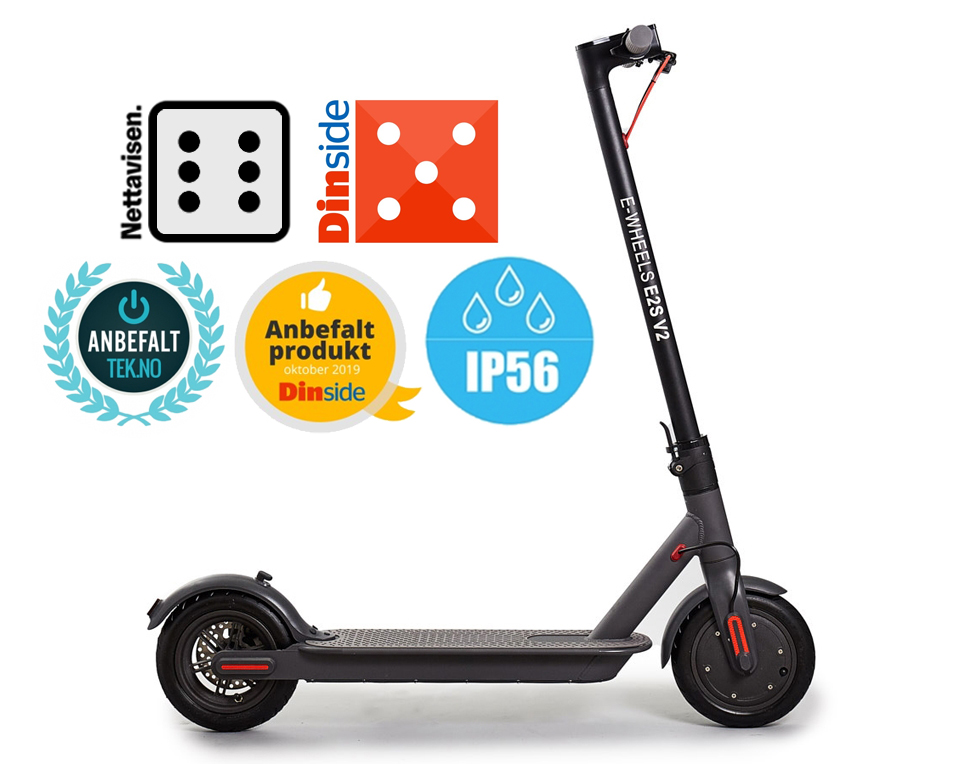 Test winner at Nettavisen.no and tekguide, brilliant test in both Tek.no and Dinside.no, and by far our best-selling electric scooter. Legal for everyone. Upgraded with powerful 700 watt motor (max) IP56 waterproof certification and Bluetooth app.
Legal for everyone, no age limit!
A-graded at Nettavisen.no, combined with incredible test results at both Dinside.no and Tek.no, test winner at Tekguide.
Excerpt from the tests:
"E-wheels promise significantly more powerful engine in the new E2S, and they deliver on time"
"The uphills are accelerated with simplicity and it is really fun to use the electric scooter"
"Powerful engine, a lot of scooter for the money, solid and stable, good range"
18
-8
Was this article helpful?