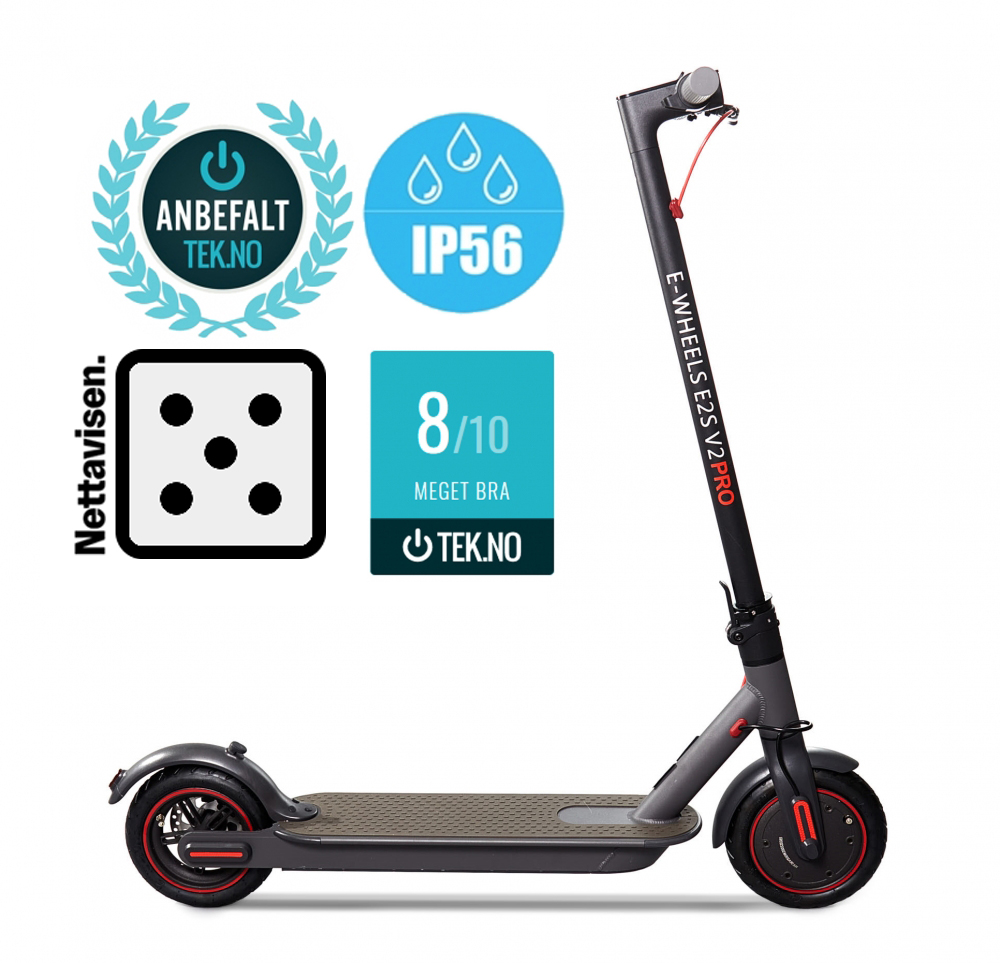 Test winner at Nettavisen.no, brilliant test in both tek.no and dinside.no, and our by far best-selling electric scooter. Legal for everyone. Upgraded with larger battery and 1000W motor (max)! 36V and 12.8 Ah provide an optimal range estimated to 45 km.
Fantastic test at tek.no and B-graded at nettavisen.no! The product got 8/10 - recommended by Tek.no, it also came up fastest during uphill testing, and was measured to 40km in range. Here are some excerpts from the test at Tek.no:
"A beast uphill , E-wheels E2S V2 Pro gives everything"
"The first thing that struck us when we first accelerated with the E2S V2 Pro, is that it has good power",
"Incredible uphill with good range", writes Tek.no.
E2S V2 PRO was lightning fast during ground testing, the challengers were crushed. Xiaomi Pro took 42% longer, Ninebot Max G30 was 36% slower.
The E2S V2 PRO simply crushed its competitors!
5
-5
Was this article helpful?